How to Pre-Game a Healthy & Happy Holiday Season
This guest post is by my friend, Nicole Schmitz, who is an incredible Virtual Nutrition Coach. Nicole shares her six steps to stay healthy this holiday season with us... but I say, why wait? Let's dive in!
The Holidays are upon us and the food, booze and sweets are everywhere you turn! Seriously you do NOT have throw in the towel when it comes to your health, eating, and fitness until January!

Yes, it's possible. With these tips, you CAN enjoy the company of friends and family while still prioritizing your health all season long.

Eat before you go. Completely ignore the idea of "saving up your calories" for a party. Keep your regular schedule of eating 3 healthy meals each day so that you don't show up starving and overeating. You'll also have confidence in knowing the ingredients in your meal avoid worrying if there'll be anything "healthy" that you can eat.
Fill 1⁄2 your plate with vegetables. Go beyond raw carrots and celery! Think chopped, cooked, or spiralized veggies that are sauteed, roasted, grilled, or steamed. Choosing more than one serving of vegetables or salad will fill you up with nutrients and fiber so you're less likely to binge on bread and fried fixings.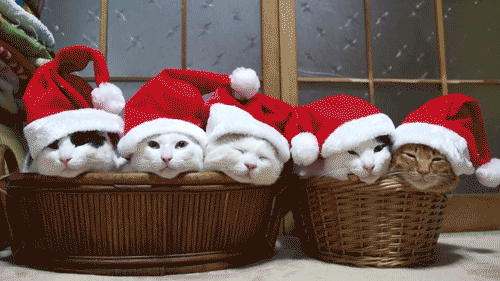 Mindfully socialize without snacking. Drinking and chatting can lead to a lot of mindless grazing at parties and events. If you've eaten a satisfying meal before arriving, you can focus your energy and attention on WHO YOU'RE WITH rather than how amazing the apps are.
Make a choice. There's no need to graze on snacks, AND eat hors d'oeuvres, THEN enjoy a main dinner, WHILE having drinks, AND "treating" yourself to dessert. Instead, make your decision on what you'll have and SAVOR it (ex: dinner AND dessert, or appetizers AND a drink).
Shift your mindset. Consider what you are CHOOSING to eat rather than what you "can't" have. You CAN have anything you want. And you WANT to wake up tomorrow feeling like your normal, healthy, focused-self (without guilt, shame, or a tummy ache).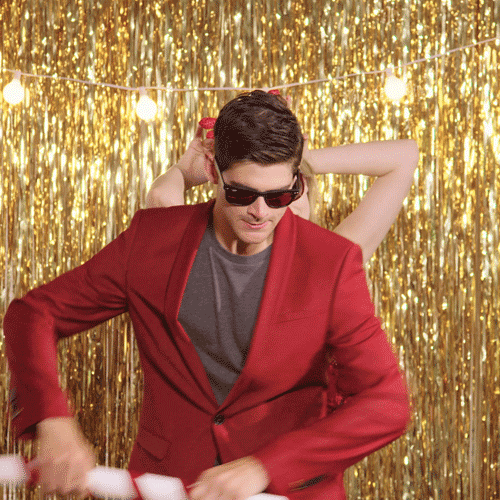 Bring a healthy dish. When you're invited to a party, offer to bring a healthy appetizer like marinated veggie or meat skewers. If you're attending a big dinner, make a roasted vegetable side dish that you know and love. Knowing there'll be SOMETHING healthy and satisfying available is a great way to avoid choosing unhealthier options, and again, allows you to focus on other things like enjoying your time. Homemade guacamole and salsa is always a crowd pleaser.
Skip the dips. Many chip and vegetable platters are accompanied by thick, creamy dips or spreads that are filled with processed foods, additives, and heavy dairy/fats that may leave you feeling sluggish and bloated. They're also a little hard to eat. Reconsider eating things that require lots of plates and napkins (and utensils and hand-licking). It's much easier to shake hands that way too.
Recover responsibly. If you do overeat, soothe your stomach by sipping on ginger tea before bed. I always keep a box in the house and a tea bag in my purse. If you overdid it on booze, drink plenty of water or coconut water, and take a multivitamin or Emergen-C supplement before bed. Drink more ginger tea the next morning if needed.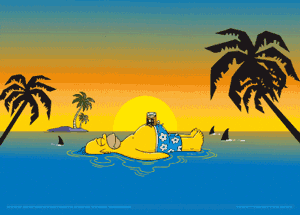 Keep exercising. All season long, keep movement and activity a part of your routine. Take a new class, fit in a daily walk, or practice yoga online. Consistent exercise will keep your mood and immunity up over the colder months and keep your weight where you want it. And on the day of an event or holiday: get in a few extra reps (or miles).
Enjoy yourself. When you choose to eat or drink something you don't have every day, make it special. Have a reasonable portion and savor every bite. It's better to have something small and indulgent than to stuff your face with crappy food because it's THERE.
Ultimately, know that there is nothing "out of your control" this season. You can still celebrate the season and spend time with loved ones while taking care of yourself. No guilt here: you love your body and eat to nourish it. Pay attention to how certain foods make you feel and whether treating yourself is worth it.

If you're struggling with this mindset shift or aren't sure where to begin, contact me to schedule your first call for clarity! Combining traditional theories, modern research, and real-life experience and expectations, I created an integrative process that helps women actually change the way they look at food, how they eat, and feeling healthy for life.
Thank you, Nicole! Friends, I'd love to hear what you think and which tips you'll use in the comments below, please!
Xoxo